Artist PAINTER
Gooji born in north part of Iran in the year 1929. Gooji is her artistic nickname which was given by her baby son "Ali" who was capable of making imaginary names and "Gooji" was just a tone he made up to substitute for MaMa or Mom. In order to keep that sweet memory, she decided to sign under her paintings after the name "Gooji". Gooji began painting at age 3 when charcoals of burned woods to her were the pens and wall and pavements were the canvas. She grew up in a poor, dark environment but in her mind, all turned into colors and flowers which later became her strongest obsession towards the beauty of nature. She mastered her own signature style in her paintings to allow each stroke of paint manifest the beauty of nature, happiness and simply advocating the context of a peaceful life within the frame of an artwork. Gooji graduated from Tehran University, faculty of fine arts in the field of embodiment arts. Soon after became a known artist and listed in Gilan contemporary female artist documentary book and gradually expanded her reputation far beyond Iran by exhibiting her works at art museum and galleries overseas. In 2006 Ningbo Museum of Arts was the first official Chinese art organizer that invited her to exhibit her paintings and introduced her as their first contemporary foreign solo female artist. Her last exhibition in China was at Shanghai Art Museum in the year 2016. At age 93, Gooji planned to visit Denmark but due to Covid-19 pandemic, she is in isolation at her home in Iran. There are no further words about her paintings than a cast on her legacy as a true female artist.

Ningbo Contemporary Art Museum
located at the former "Bund" in Ningbo, China. Site area is about 12.000 m2. Total floor area is about 24.000 m2. Designed by architects WANG Shu and LU Wenyu. Musem construction completed in 2005 and in 2006, Gooji was the first foreign contemporary artist who was invited by the Museum to exhibit her paintings. The museum purchased 23 of her paintings.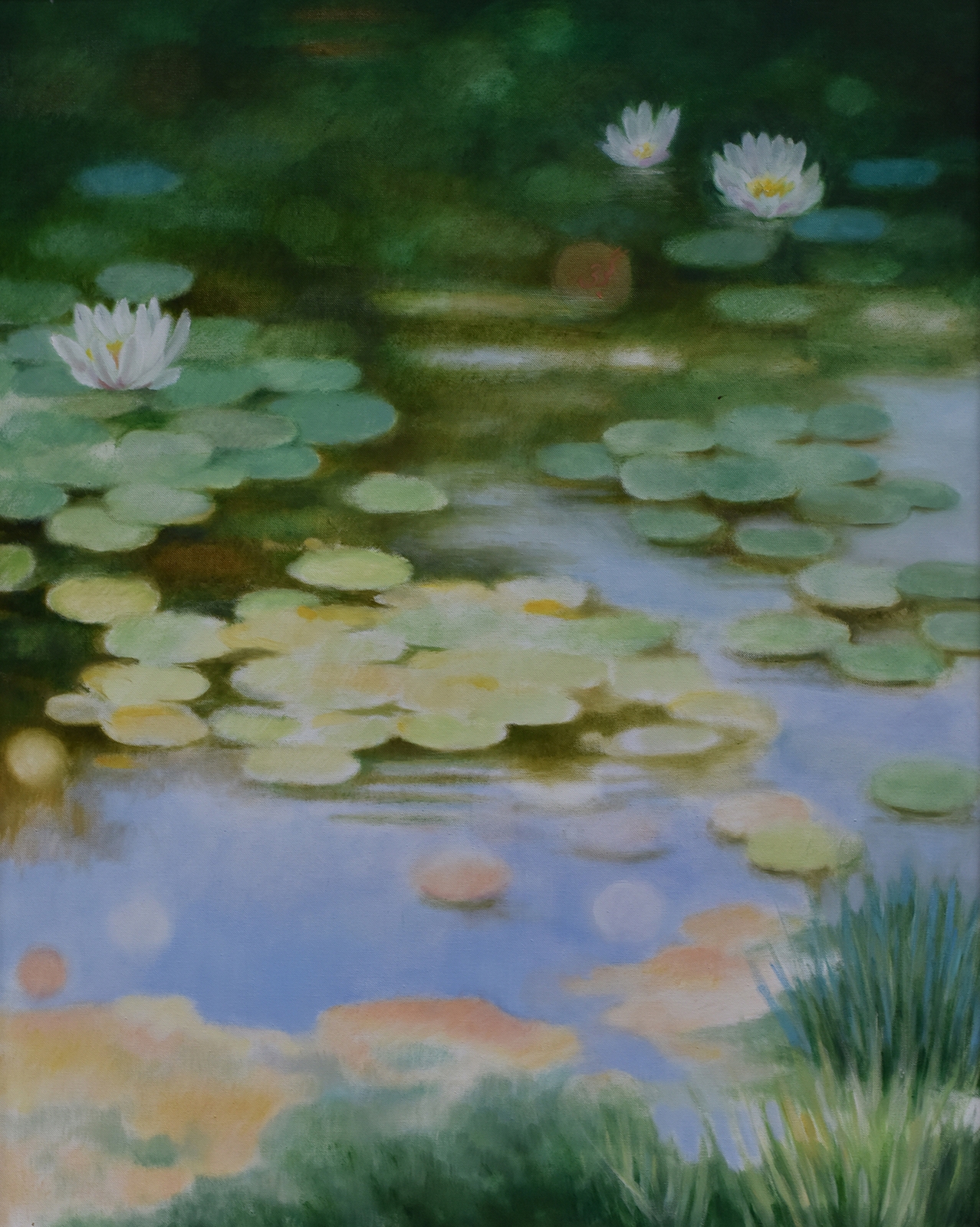 The museum holds an official opening ceremony to introduce Gooji

.
Ningbo University
Gooji lecturing at Ningbo University where she awarded honourable professorship certificate. Ningbo University is located in Jiangbei District, Ningbo, Zhejiang, China. It is a provincially governed key university in Zhejiang Province. It is a Chinese Ministry of Education Double First Class Discipline University, with Double First Class status in certain disciplines.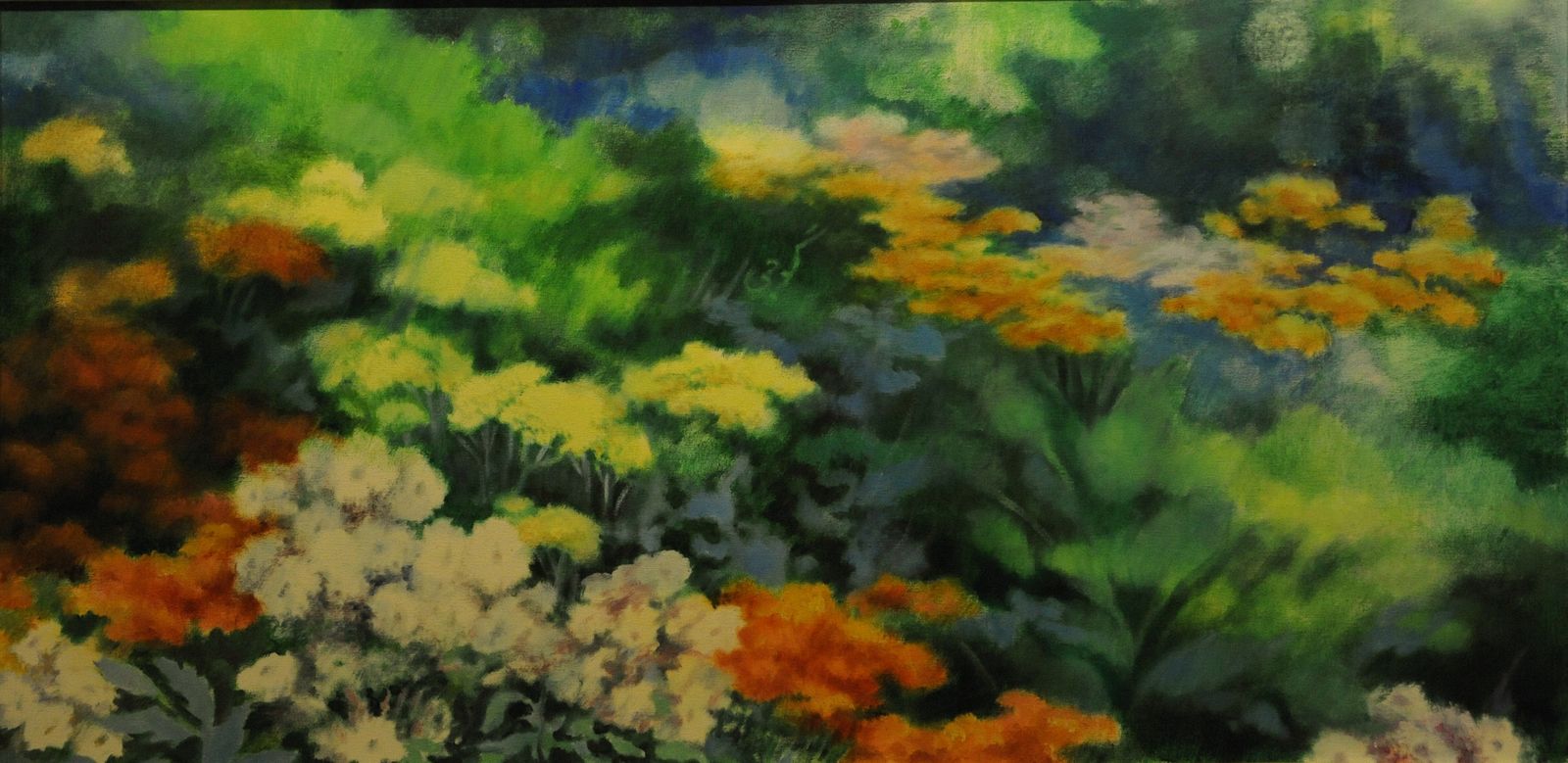 花开悠然 (Flowers blooming leisurely) 60x80cm)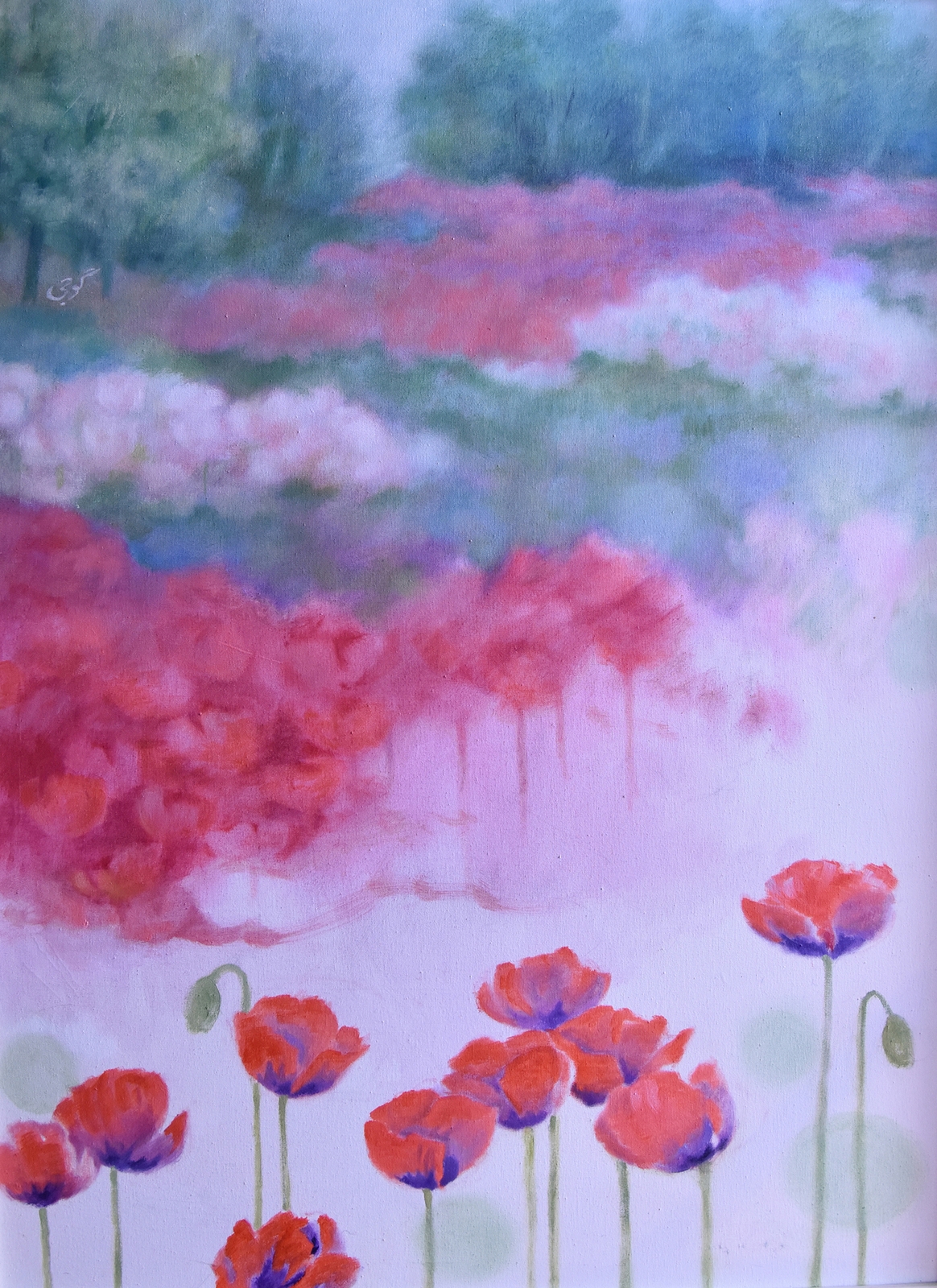 .
Shanghai Xuhui Art Museum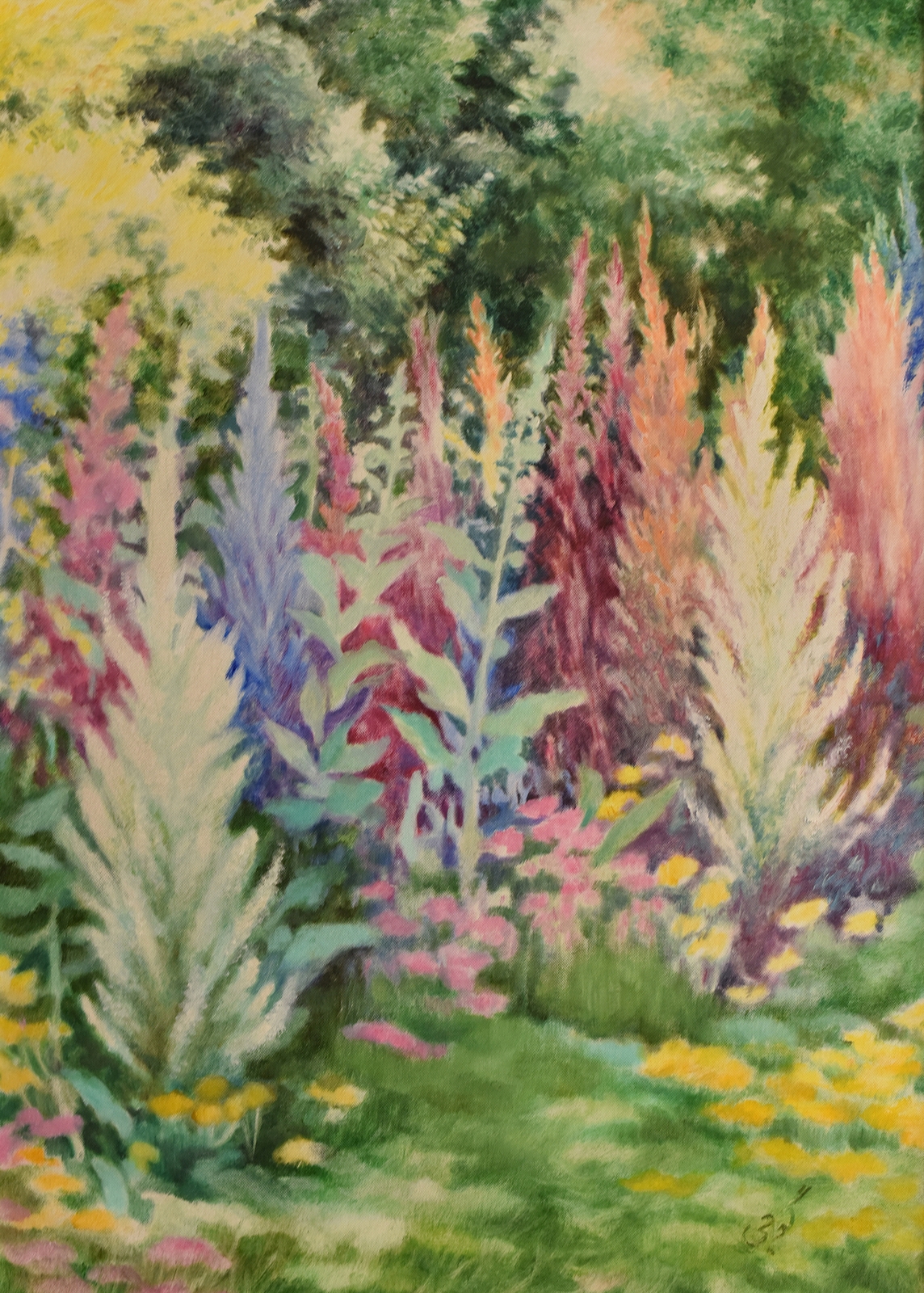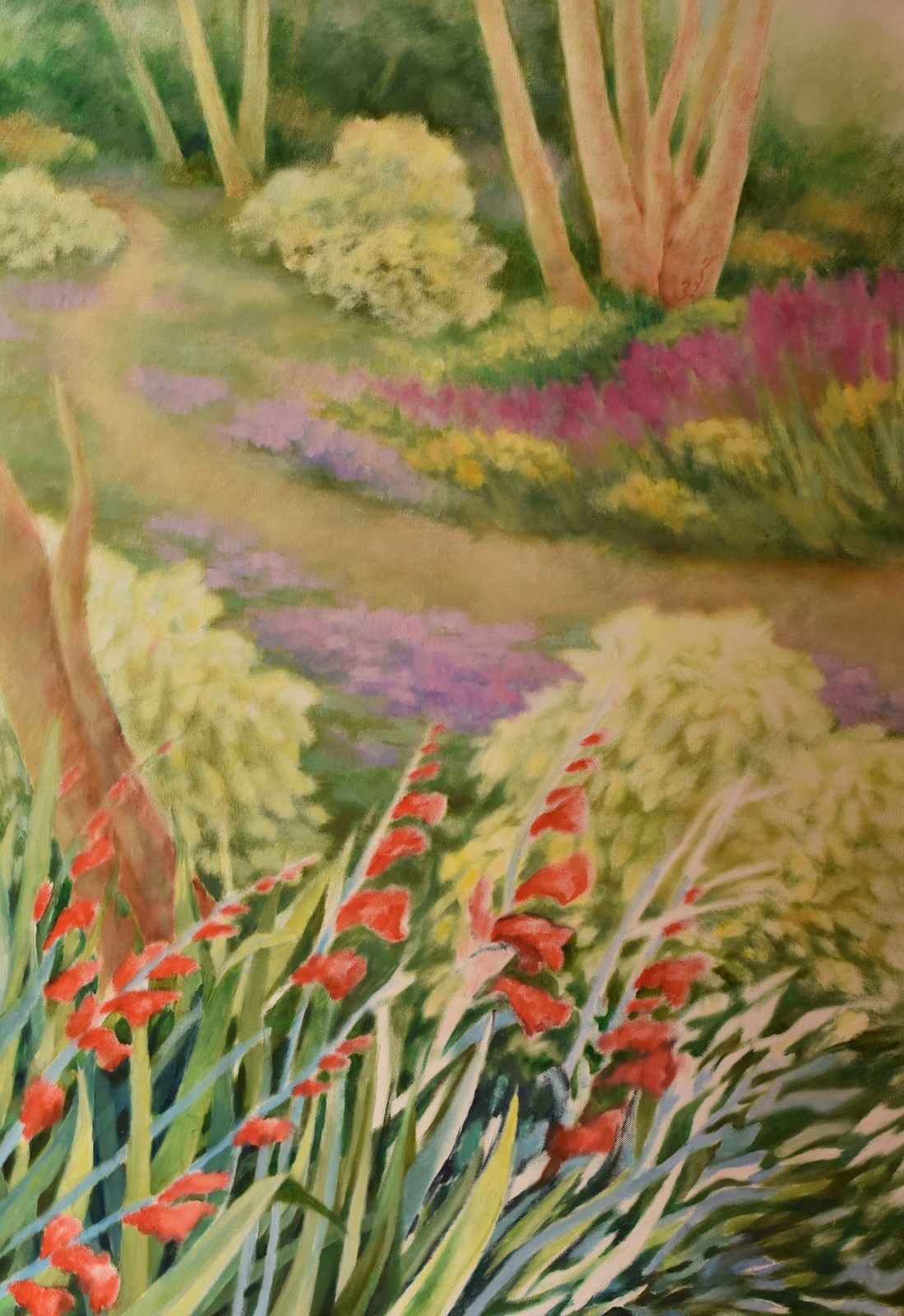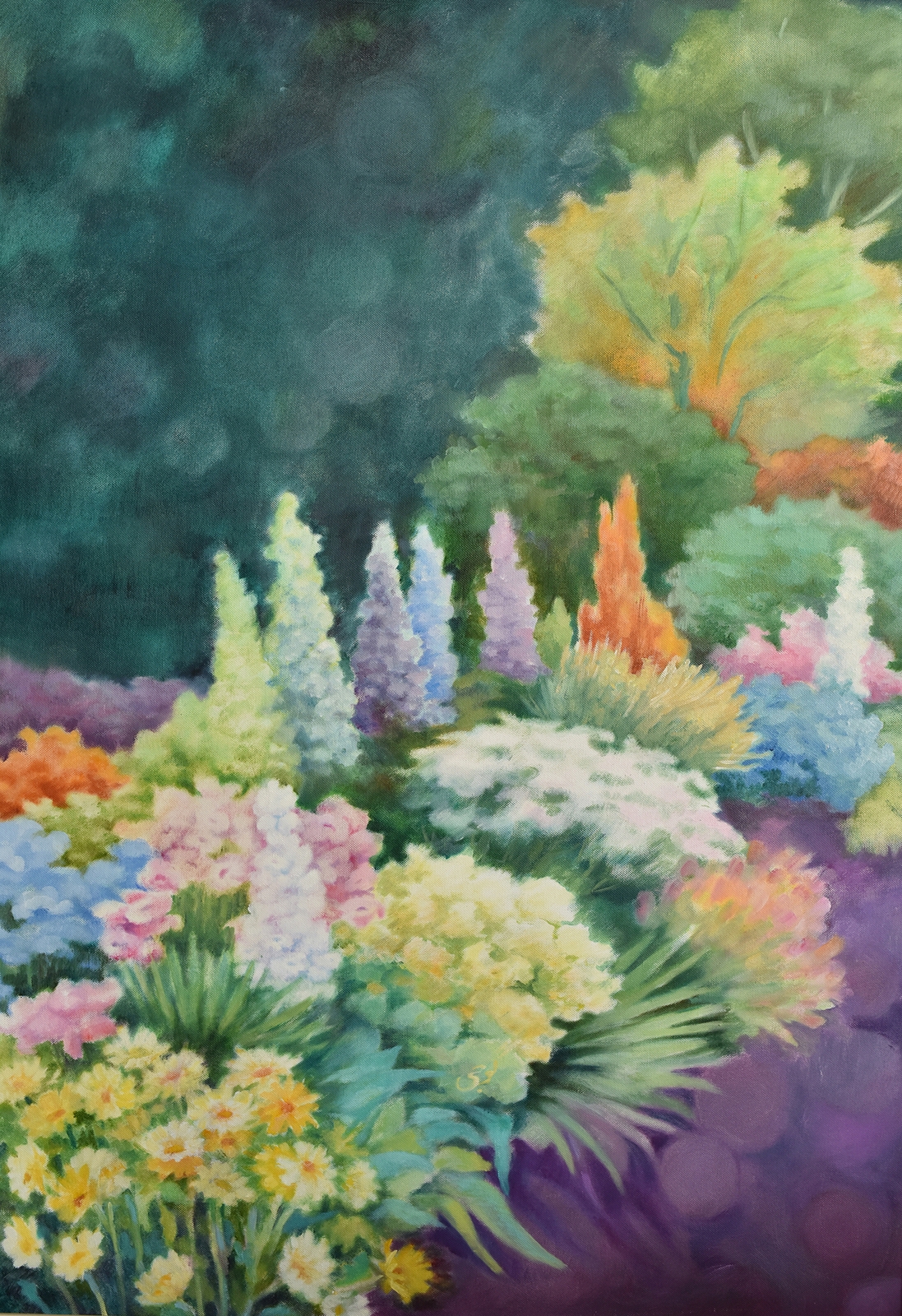 Xuhui Art Museum is a non-profit cultural institution located in Xuhui District , Shanghai . It is mainly used to hold art exhibitions, conduct academic research, collect fine art works and popularize aesthetic education. The museum exhibited Gooji's paintings in July 7th 2016

.